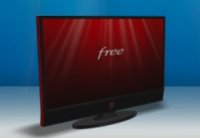 Sigma Designs nous gate d'un communiqué de presse dans la langue de Shakespeare, au sujet de la Freebox HD lancée le 19 avril dernier. Cette annonce fait suite à l'utilisation de la puce de décodage SMP8635 qui fait aujourd'hui de la Freebox l'un des seuls boîtiers compatible TV sur IP, pourvue de contenus HD accessibles à la majorité des abonnés.
Xavier Niel, vice président du conseil d'administration d'Iliad, a déclaré que la puce fournie par Sigma Designs est la plus performante de celles disponibles sur le marché qui permet à la Freebox d'offrir le décodage de la haute définition, ainsi que d'autres fonctionnalités multimédias…
Retrouvez ci-dessous le communiqué de presse en anglais.
—————-
Freebox Offers The Most Powerful Set-top Boxes In Europe
Based On Media Processors From Sigma Designs Sigma's industry
leading SMP8630 series media processors enable new features in IPTV
set-top boxes
MILPITAS, Calif. and FRANCE – May 30, 2006 – Sigma
Designs (Nasdaq : SIGM), a leader in digital media
processing for consumer electronics and Freebox (a member of the Iliad
group), today jointly announced that the
new Freebox HD is the first set-top box in Europe to take advantage of
Sigma's industry leading SMP8635 media
processor. Freebox's new high-definition set-top box is now
shipping in France by ISP provider Free, both
members of the Iliad group.
The new Freebox offering consists of two set-top boxes, a multimedia
box called HD Freebox and a network box
called ADSL Freebox. This innovative new series is the fruit of two
years' research and development work, and
integrates all the most advanced technologies including ADSL 2+,
high-definition television, WiFi MIMO, a DTT
tuner, mobile telephony over WiFi and a number of other functionalities.
For receiving IPTV video services, the HD Freebox contains an SD and HD
decoder – a DTT tuner which can be
used to access the 18 DTT channels, including TF1 and M6, SCART,
S-Video and composite S-video connectors,
an HDMI connector to connect an HD-Ready television, an S/P-DIF and
digital audio output to connect a hi-fi, and
three antennas for wireless connection to the ADSL box. The new HD
Freebox and ADSL Freebox are available
now and being issued to new subscribers immediately.
"We have yet again demonstrated our technology leadership by
providing innovative products that offer industry
leading features," said Xavier Niel, deputy chairman of the
board of directors and chief strategy officer of the Iliad
Group. "Sigma's SMP8635 is the most powerful media
processor on the market and provides the silicon power
behind our high-definition video decoding and other multimedia
features."
The new HD Freebox and ADSL Freebox are now being deployed by Free, the
rapidly growing broadband ISP
operator in France and sister company to Freebox within the Iliad
group. Free was the first operator to provide
broadband television services, broadband telephone services, and triple
play services to the French market.
Continuing with their trend of innovation, Free is now offering
improved triple-play communication services and
the first high-definition IPTV video services in Europe.
Rejecting the offerings from established equipment manufacturers, the
Iliad group built its own set-top box to
deliver Internet, voice, and TV services and designed its own DSLAMs to
direct traffic into and out of subscribers'
homes. The company uses open source Linux software to write its own
programs for Internet TV and was one of
the first companies in the world to offer Internet TV in December 2003.
"We are very excited to be part of the Freebox HD product,
and working together with one of the most innovative
and aggressive providers in the world," said Ken Lowe, vice
president of strategic marketing for Sigma Designs.
"This product combines a world-class media processor with
well integrated communications, and our combined
libraries and expertise for Linux-based implementation."
Free reached the end of March 2006 with 1.8 million subscribers and
expects to have over 2 million subscribers by
the end of this year. The charge for the Free broadband package remains
unchanged at €29.99 per month, with the
Freebox provided free of charge throughout the duration of the
subscription. This means that customers can make
even more savings on their household bills, because, as part of the
inclusive package (Internet, telephone service,
television, telephone line rental, unlimited calls to landline phones
in mainland France and to 14 international
destinations, and mobile telephony), they will also be provided with
all their equipment (ADSL2+ modem, HDTV
decoder, DTT tuner, Mediacenter, WiFi MIMO, multi-device tuner).
About the SMP8634
Sigma's SMP8634 media processor provides a complete
system-on-chip (SOC) solution with powerful multimedia
processing, robust content security system, and a full complement of
peripherals. Its advanced decoder engines
support video decoding of H.264 (MPEG-4 part 10), VC-1 (as well as
Windows Media® Video 9, MPEG-2 and
MPEG-4 (part 2) with multiple streams, up to the equivalent of two
high-definition video streams. Highperformance
graphics acceleration, multi-standard audio decoding, advanced display
processing capabilities, and
HDMI/HDCP output round out its multimedia core. Powerful content
security is ensured through a dedicated
secure processor, flash memory, and a range of digital rights
management (DRM) engines for high-speed payload
decryption. The SMP8634's 300-Mhz host CPU, 3.2 GB/second
unified memory controller, Ethernet 10/100
controller, dual USB 2.0 controller, and IDE controller provide for a
single-chip solution for most set-top boxes and
consumer players.
Safe Harbor Statement
This press release may contain forward-looking statements, including
statements about the projected timing and
extent of customer shipments as well as the expected use of
Sigma's MPEG decoder products. Actual results could
vary from those projected in the forward looking statements as a result
of various factors, including worldwide
economic conditions, changes in the customer's ability or
desire to complete the roll-out, consumer reaction to the
new products and services being offered, the ability of Sigma to
deliver sufficient quantity and quality of MPEG
decoder chips, prices for the Sigma chips, alternative offerings by
competitors, and the ability of the parties to work
together successfully to achieve the rollout.
About Sigma Designs, Inc.
Sigma Designs (Nasdaq : SIGM) specializes in silicon-based media
processors for IPTV set-top boxes, digital media
receivers, high definition DVD players, HDTV, and portable media
players. The company's award-winning
REALmagic® Video Streaming Technology is used in a variety of
consumer applications providing highly
integrated solutions for high-quality decoding of H.264, WMV9, MPEG-4,
MPEG-2 and MPEG-1. Headquartered
in Milpitas, Calif., the company also has sales offices in China,
Europe, Hong Kong, Japan, Korea and Taiwan. For
more information, please visit the company's web site at
www.sigmadesigns.com/.
About Free and Freebox
Free and Freebox are subsidiaries of Iliad. The Iliad Group is a major
player in the Internet and telecommunications
markets in France through its subsidiaries Free (the leading
alternative broadband operator), One.Tel and Iliad
Telecom (fixed telephony operators) and Kertel (prepaid phone cards),
as well as IFW (wireless local loop). The
Iliad Group was established in 1991 and currently has more than 1,000
employees. The Iliad Group is listed on the
Euronext Paris Eurolist under the mnemonic code ILD.
REALmagic and Sigma Designs are registered trademarks of Sigma Designs.
All other products and companies
referred to herein are trademarks or registered trademarks of their
respective companies.