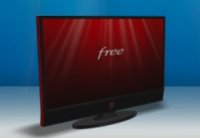 Oyé, oyé, tout le monde lève la main pour cette nouvelle version de VLC, estampillée 0.8.5.
Pour mémoire, vous pouvez consulter sur notre site une ancienne interview d'un des chefs de projets du programme VLC.
Plus d'information ci-dessous.
VLC est une programme qui permet de lire, convertir et diffuser différents type de formats vidéos et audios. Chez Free, il est notamment utilisé au sein du Freeplayer ou du multiposte.
Les avantages de VLC sont multiples, puisqu'il permet d'ouvrir différents formats de fichiers, sans installer de codecs, il est également open-source (marche sous différentes plateformes) et ne nécessite que peu d'utilisation processeur.
Un mode d'emploi de VLC est disponible sur notre site.
La liste des changements est disponible ci-dessous :
Changes between 0.8.4a and 0.8.5
———————————
Core support :
* Statistics collection (bitrates, packets, connections, …)
* Support for downloading updates
* Updated strings
Input :
* Initial support for RTSP-over-HTTP (to allow NAT traversal)
* Linux DV (Digital Video – Firewire) input
* Improvements to the Audio CD input
– Separate playlist entries for the tracks
– Support for CDDB
* Support for more DVB (satellite) encryption modules
* Improved subtitles encoding support
* Improved support for playing MP4 files from the Web
Decoders :
* Cook (Real audio) support
Playlist / Services discovery :
* XSPF playlist support
* Podcast support
* Updated Shoutcast to use new listing
Audio output :
* New JACK audio output
Video output :
* New video filters :
– magnify : allows you to zoom on part of the image
– gradient and edge detection : « cartoon-like » effect
– bluescreen : overlay parts of a video transparently on another one
* Logo video filter : can now loop through multiple images
* RSS video filter : display feed images. Support for Atom feeds.
* Improvements to the subtitles rendering
Stream output :
* Initial support for throttling users on VOD streams
Interfaces :
* System to inform the user and request information
– HTTP authentication
– Fatal errors
– …
* wxWidgets
– VLM (VideoLAN Media Manager) control panel
– Improved media information panel (shows statistics, metadata, …)
– Drag & Drop support in the playlist
* Skins2
– New default skin
– Support for Winamp 2 skins
– Improved playlist handling
– Support for popup menus, animated bitmaps, equalizer, …
* OS X
– Embedded Video output
– new Go-To-Specific-Time feature
– Video cropping and aspect ratio changing while playing
– Improved media information panel (shows statistics, metadata, …)
– support for processing multiple items with the wizard in a single run
– option to save selections in the wizard for a session (default enabled)
* HTTP
– New default interface pages for VLC and VLM (including a mosaic wizard)
– A bunch of new RPN functions
Windows Port :
* MSN messenger « Now playing » support
OS X Port :
* Mac-Intel compatibility
* Enhanced support of various audio output devices
* Growl « Now playing » support
*Nix port :
* Ability to log to syslog
* Root wrapper to avoid running VLC as root
Developers :
* New libvlc API (not finished yet)
* Java bindings
* A bit more automatic testing
===
Retrouvez VLC sous les différentes plateformes sur le site officiel de VideoLan.